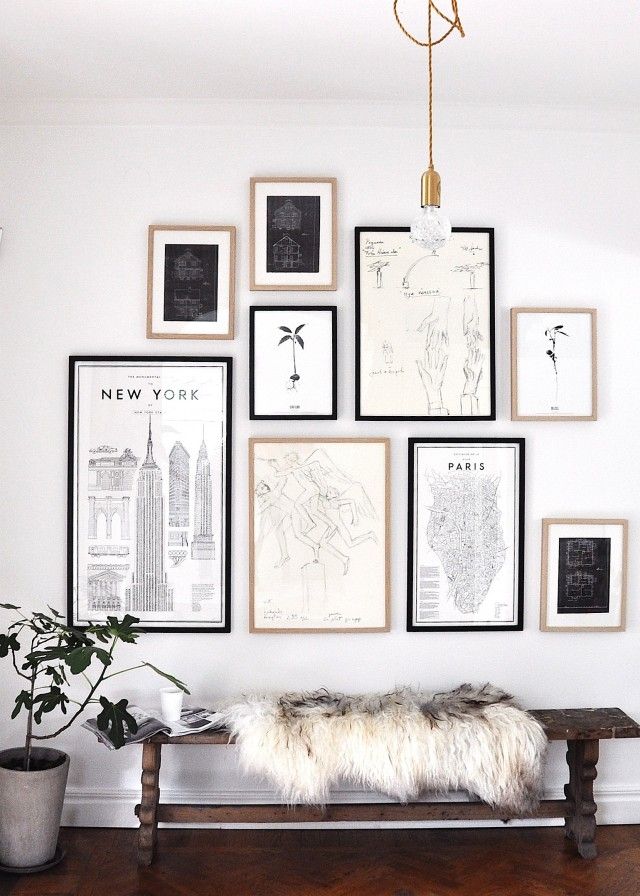 Thinking about creating a dramatic gallery wall in your home? There are million ways to create a beautiful gallery wall that will work with any space. Getting started can be daunting - - deciding what works best for your space can be difficult. Here are some themes and orientations that are easy to replicate at home to get you started!


PLUS, our custom framing allows you to completely customize your gallery wall so you can fill your space with a perfect balance of photos of any size. Ready to start framing? Head to Custom Framing where you can upload any photo, choose from a variety of mat styles and colors, and pick the perfect frames to match your space.

WORK WITH THE ROOM'S ARCHITECTURE... Let the frames climb the stairs, weave in and out of molding, or turn a corner to instantly create a more dynamic gallery.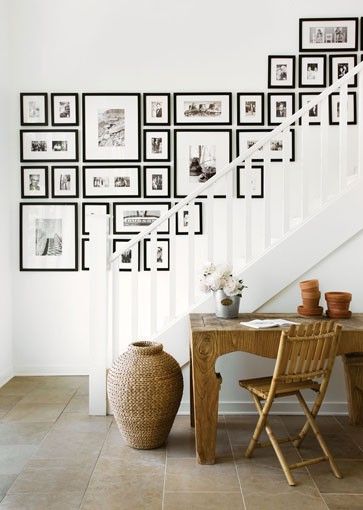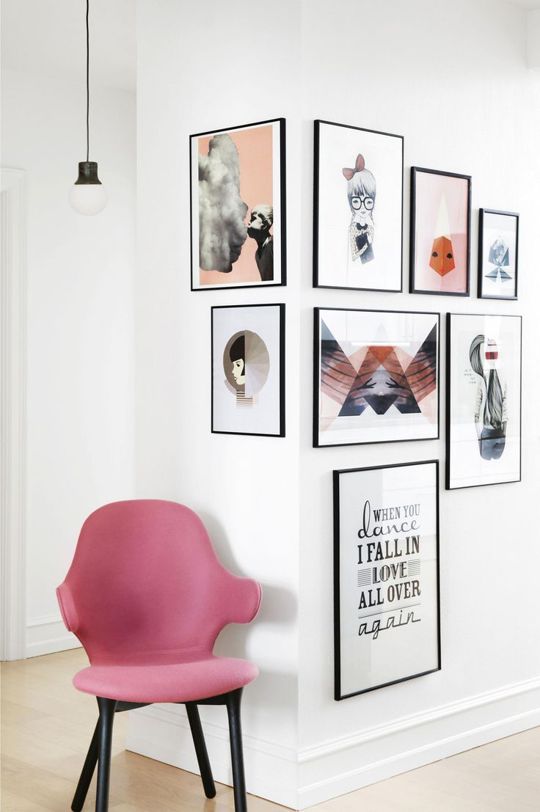 DRAW THE LINE... A simple way to get started is draw a line. Use the line as a guide for hanging the first row of frames. From there, add to the top and sides and let the collection grow organically. This technique anchors the collection but doesn't feel restricted. Simply stop adding frames to the left, right, and top when the collection feels balanced and right for the space.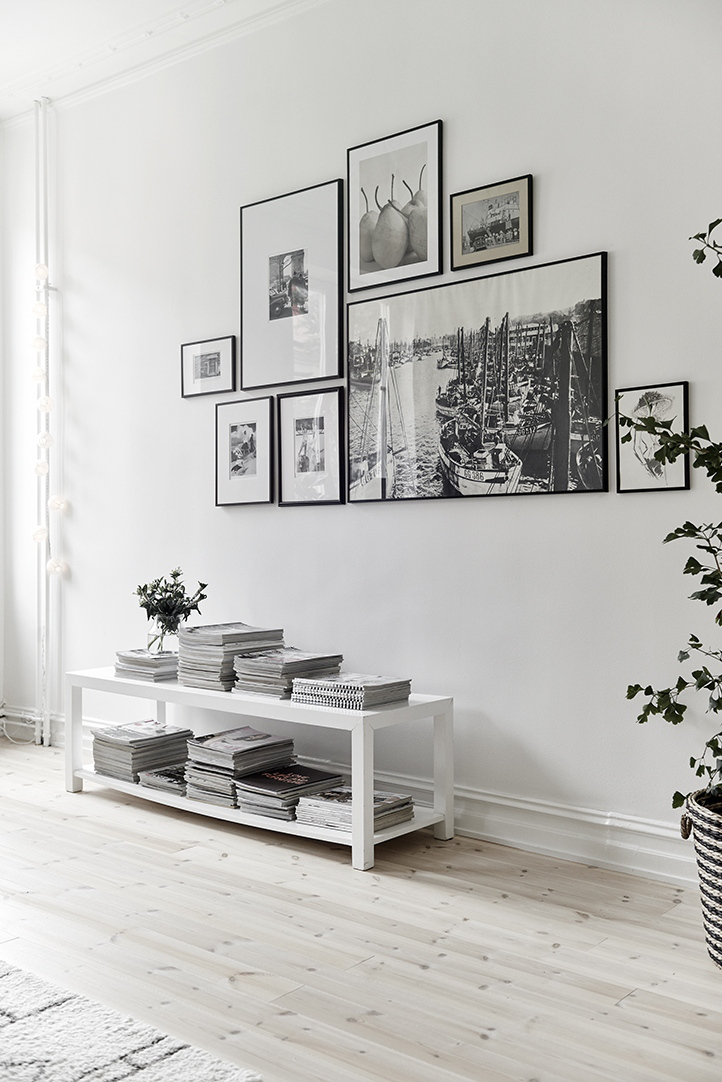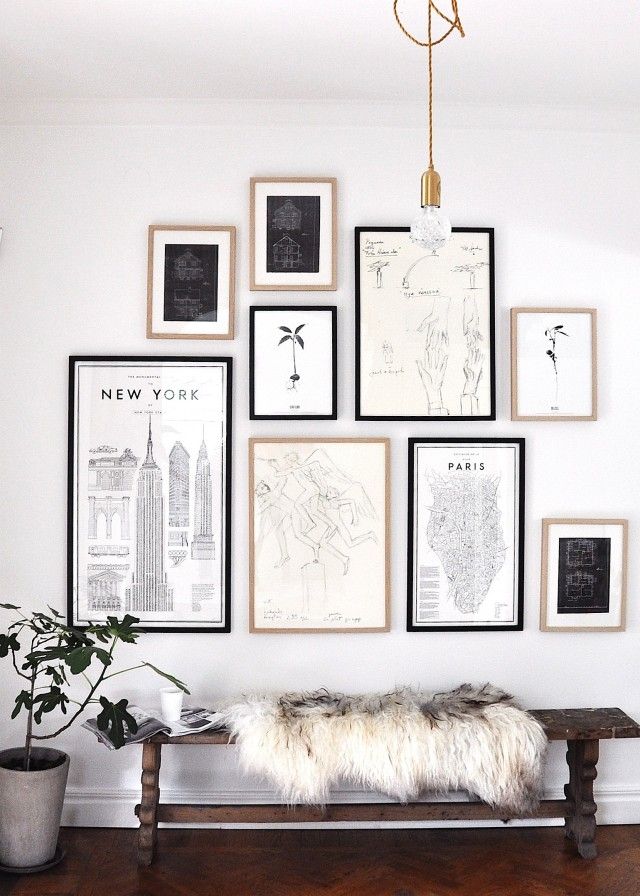 TAKE IT TO THE LEDGE... Frame ledges are a great way to create a beautiful gallery wall without having to commit to frame placement or add extra holes to your wall. This is also a great way to rotate works of art and keep your collection changing and evolving as you bring new art into the home.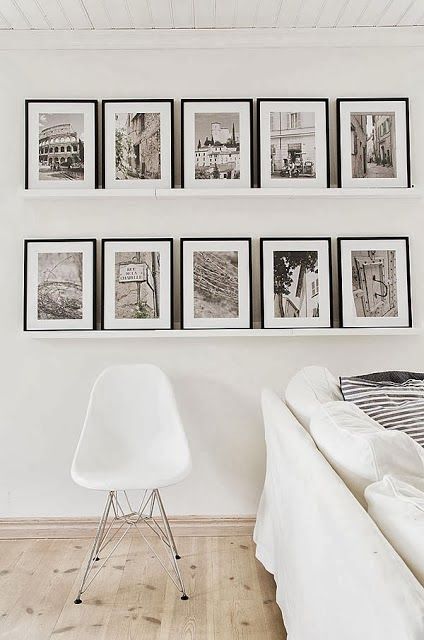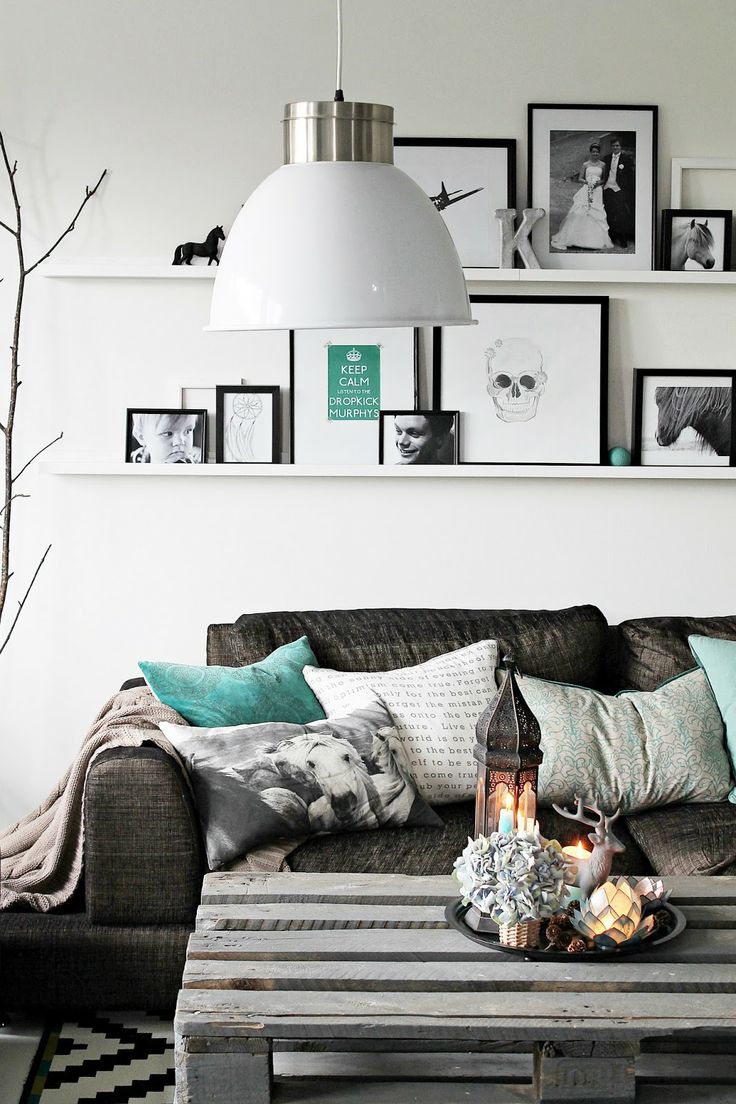 CHOOSE A SINGLE STYLE... PRINT, FRAME, REPEAT The simplest way to created an elegant gallery wall is to choose a single style and hang in a simple square or rectangle. Gallery walls can easily overwhelm a room.Keep it simple when choosing the style and shape to avoid creating a wall that feels too busy.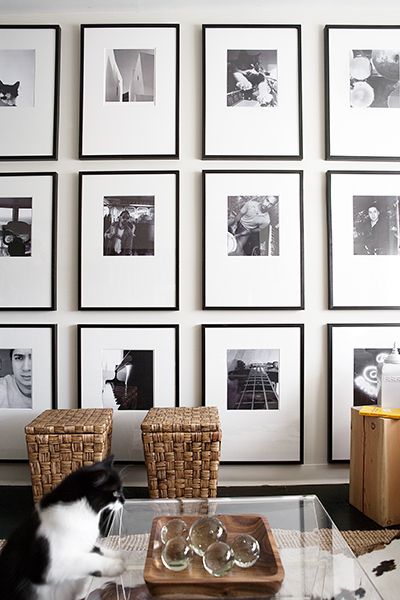 GATHER ROUND... Choose the center of your gallery wall area and hang the largest image at roughly eye level. From there, organize the smaller pieces around the center. The sides of the collection don't have to line up to maintain a balanced feel. White on white helps this gallery wall arrangement feel organized without having to do any precise measuring.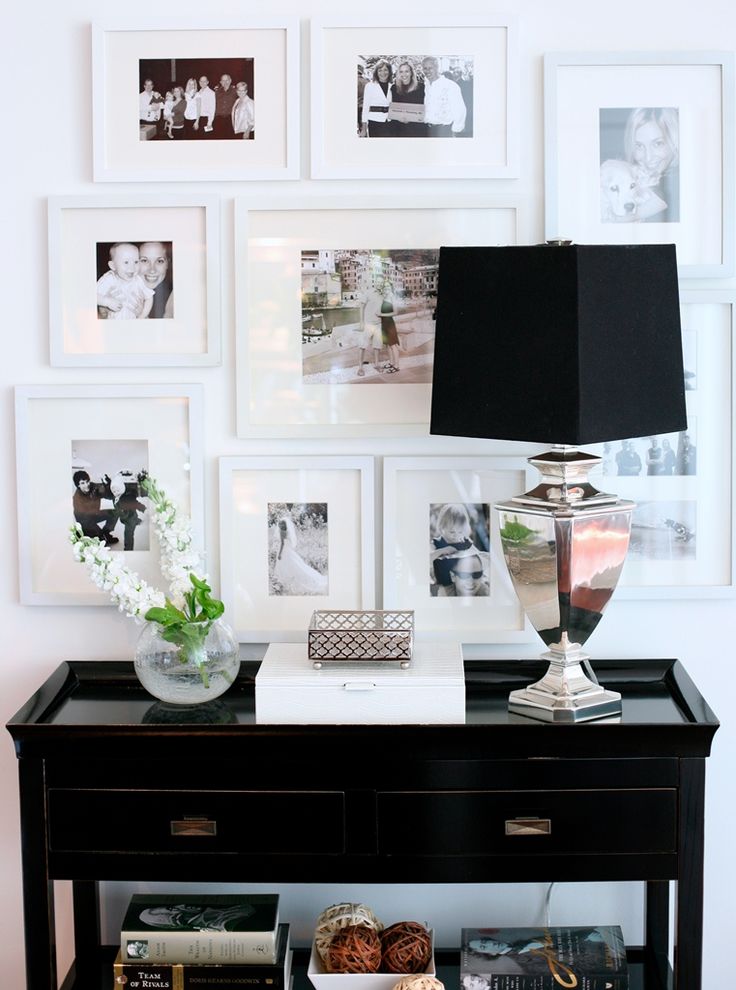 Ready to start YOUR gallery wall? Visit the Custom Print Shop and let's get started!