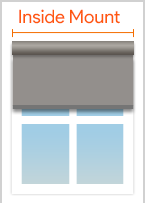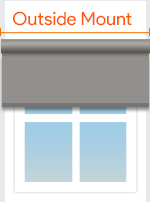 Inside mounted roller shades will have an approximate 5/8 "-1" vertical "light gap" between the edge of fabric and the window casing on either side.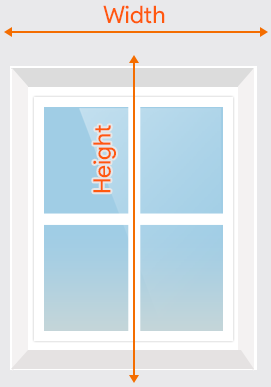 Take a measure across, measure the width you would like.
Take another measurement vertically in the center to the lenght you would like your blind to cover.
Do not take anything off to allow for brackets etc... Our system automatically does it for you.
3- Personalize with a Photo
Image Quality :
File :
Resolution :
Upload new picture


Roll Style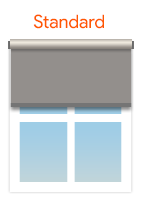 From Back of Roll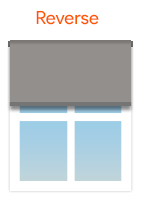 From Front of Roll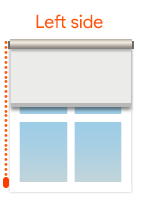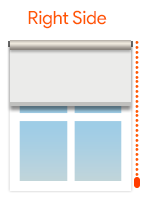 Consider any obstacles that may interfere with your operation. Beware doorhandles. window openers. furnitures locations. etc.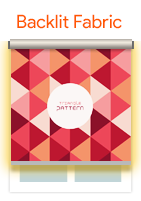 Showcase your artwork with backlit pannel
No see through
Allows sunlight Without wandering eyes.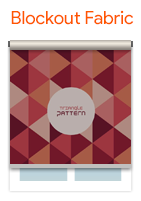 Stops the light
Keeps sunlight out
Complete darkness
Perfect for napping Children's room and conference rooms
7- Valance - White Cassette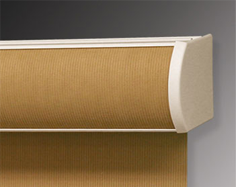 Shade is pre-mounted in the fascia making it an easy one step installation.
A matching fabric insert is included to create a finished look.
Small fascia is available for SD clutch & tube.
Large fascia applicable foe all clutches and tubes.
Select your shade options
1- CHOOSE INSIDE OR OUTSIDE MOUNT
2- ENTER SHADE SIZE - inches
3- UPLOAD PHOTO OR CHOOSE A PATTERN


Upload Photo
Pattern Collection