Since 1929, Art To Frames has been dedicated to helping preserve your family photos and heirlooms. Family photos and heirlooms bring a touch of personality to a home and tell a story when they are on display. A family recipe gallery wall is a great way to showcase these stories and our Acrylic Floating Frames are an easy way to create a gallery wall of family recipes and display them with a frame-less frame on your wall.
To help us highlight the beauty of an Acrylic Floating Frame for your family heirlooms we reached out to Art To Frames faithful, Lauryn Taylor Evans (@lauryntaylorevans), to learn more about her family recipe gallery wall:
My husband and I just bought our first home and we're in the middle of remodeling it ourselves. The kitchen was the biggest and most important project for me. It's where I'll spend most of my time, let's be real. I just want our home to feel like and represent us. We live in Nashville, TN and love it, but it's not our home home. We're both from Alabama, I'm from Birmingham and Austin is from Dothan. Family is everything to us, so I feel like this recipe wall was a way to bring a little bit of home to our new home. It's a way to preserve and cherish history and memories. A way to remember family gatherings in the past and to look forward to our next trip south! I looked all over for the perfect frames and honestly just googled "floating frames with gold" and came Across Art To Frames! These are the exact ones I had in mind but everywhere else I saw them they cost a fortune- and I needed 6! I was overjoyed to see the price of these and then to get them in and see the quality! Can't thank y'all enough for helping me add this little wall of joy to my home!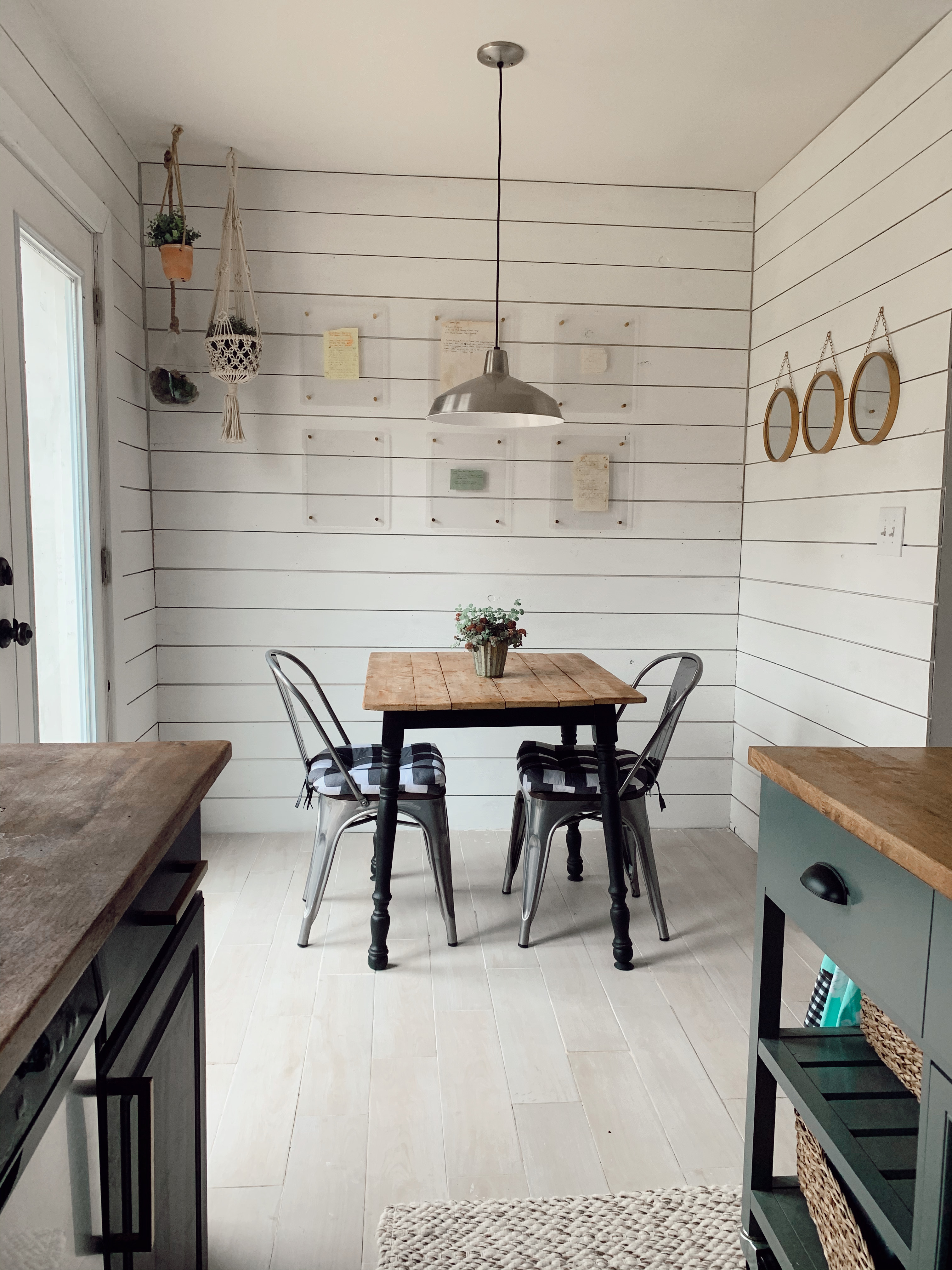 Recipes:
-Grandmom Blaising's Cornbread Stuffing
My favorite part of thanksgiving. She had 7 kids and over 30 grandkids so this one we usually double. After years and years of making it, I don't think she even looked at a recipe because this one is in my mom's handwriting. I think my mom knew she needed to write it down so we could carry on the tradition. The past couple of years we have had to make it ourselves, but it's such a precious time remembering my sweet Grandmomma.
-Sausage Balls
This one is simple, always a crowd-pleaser, but takes some elbow grease. All it is is 3 cups of Bisquick, 1lb of pork sausage, and 10oz of freshly grated cheese all mixed together in a bowl- this is the tiring part ( my sister, Tori, and I usually take turns) after it's all mixed you roll it into about 1" balls and throw into the 350-degree oven for about 15 min. We usually double this one too.
-Aunt Lee Lee's Green Bean Casserole
Another simple crowd pleaser! 1 can of green beans (drained), 1 can of cream of mushroom soup, Durkee's fried onions, and I add some shredded cheese on top. Mix all together in a casserole dish and into the oven at 350 until hot and bubbly! I made about 5 of these for all of our Friendsgivings this year!
-Mom's Sweet Potato Casserole
This is my mom's famous (well with our family) recipe. My cousin Melissa always asks me to hide some for her before it gets gone at family gatherings! The best part is the pecan topping!
-Grandmom's Ginger Cookies
I know it's not Christmas time but I may just have to make these for some joy during this lockdown. I always get so excited to make these but then realize the dough has to sit in the fridge overnight. But they are SO worth the wait!