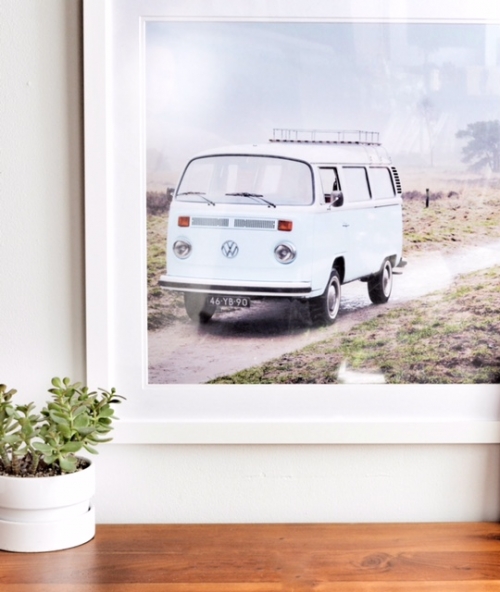 Today's Free Art Friday has us yearning for a weekend away - so we thought it only appropriate for the holiday weekend to feature photography that has us packing our bags already. Today's free download comes from MLisaPhotography, an amazing photographer based in the Netherlands.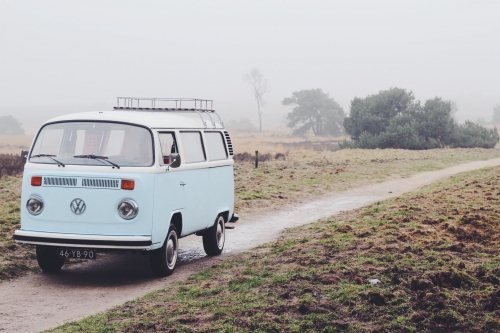 From fashion to food photography to interiors and travel, Lisa's photography covers a wide range of subjects and styles. One of our favorites is "Wanderfully Lost" - one of her most recognizable photos:
"This is by far my most popular photo. I took it at a wedding in January. I just thought it was a nice composition, so I took the photo. The funny thing is, it has been viewed more than 500.000 times and it was even seen as a perfect summer photo. (the photo was actually taken during winter."
You can download this incredible image here.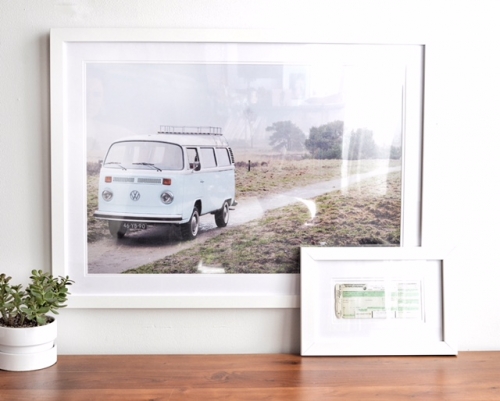 For this photo, I wanted to keep it simple to keep a minimial, scandinvaian aesthetic - opting for a super white frame and classic white-satin frame. (Same for my last airline ticket - I wanted to create a travel theme, but allow the photo and objects carry the theme while keeping the framing simple and consistent so it doesn't overwhelm the space)
Want to recreate this look? Once you download the photo, you can upload it to the frame shop here.