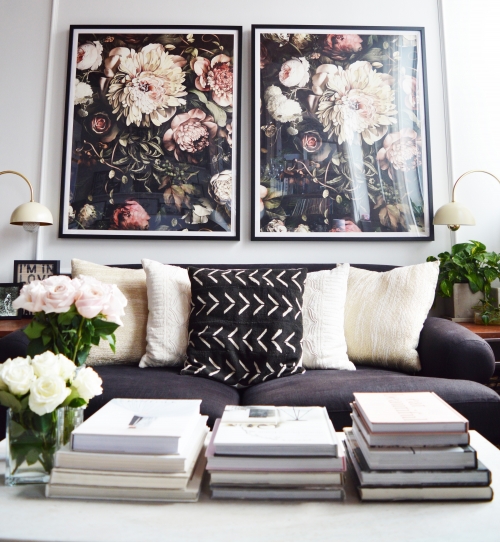 When you're a renter, a lot of design decisions are based on how long you intend to stay in your particular space and how much you want to invest in an apartment/house that's only temporary. And recently, as more and more designers release their collections of striking wallpaper, this has been made even more difficult. When you rent a space, its hard to justify design decisions like wallpapering when such a project not only costs a lot, but isn't something that you can easily take with you to your next home.

Recently, wallpaper has made a huge comeback. Designers and graphic artists have completely transformed this once-dated design medium into an interior designer's dream. When I came across the bold floral patterns of Ellie Cashman, I knew I had to have these stunning flowers in my home. The only problem - I didn't want to invest in my rental. Enter Art To Frames...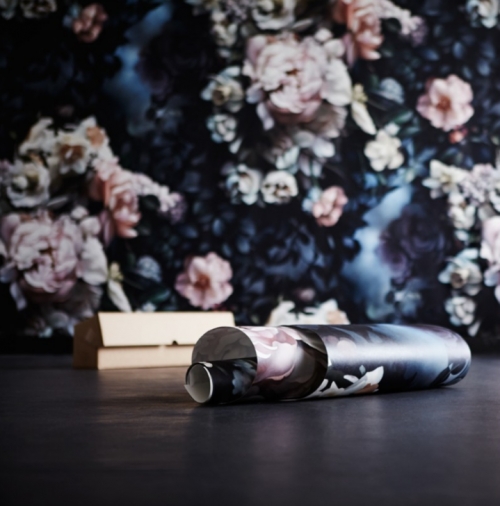 Framing large sections became the answer to my problem. They're big enough to make a bold statement on a large wall AND they're portable. I can take these pieces to my next home without worrying about damaging the paper or the wall!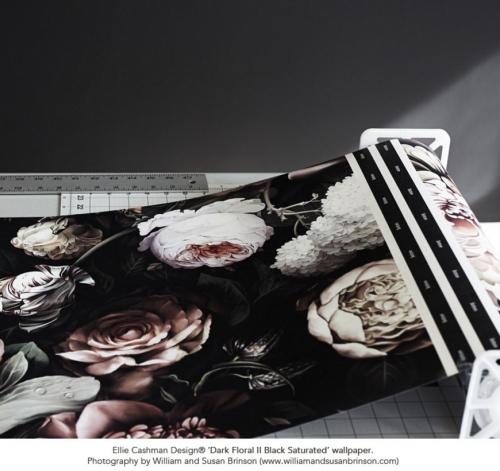 For this dark, moody pattern, I chose a thin black frame to allow the wallpaper speak for itself.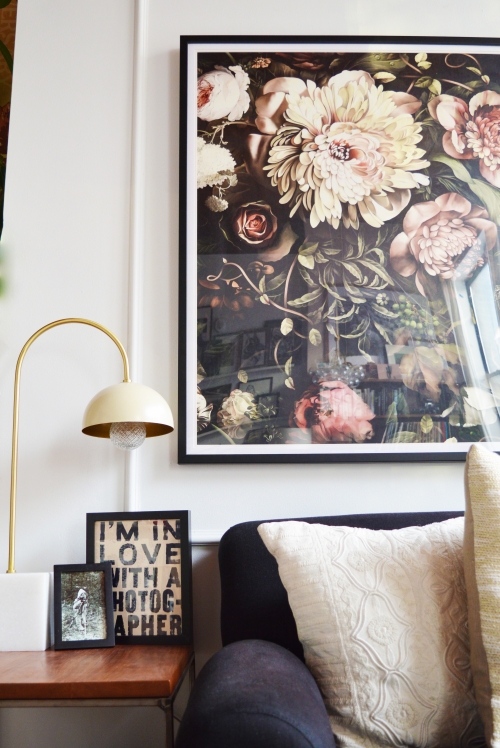 Want to recreate this look in your home? Shop the Ellie Cashman collection here. You can also shop the thin, satin black frame here.

And TA-DA! Wallpapering for renters! A stunning, large piece that can travel to your next home!